The best online brokers in Belgium for expats
The rise of mobile phones and smartphone devices has boomed and enhanced the popularity of online stock trading. Many best investment apps are driving the change. When it comes to trading, it is necessary to make necessary investment choices and choose the best stock broker to provide a seamless investment experience with the least chance of losses. If you are a beginner trader and want to hire a broker, we have listed tips to choose the best online broker in Belgium.
List of online brokers in Belgium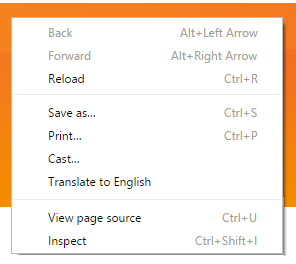 TIP:
when you land on a Belgian website that offers online trading, make a right mouse-click anywhere on the page (only works with Google Chrome!). A small dropdown menu will appear and then it will say; "translate this page to English" (or any other language). This will make it better understandable and easier for you to make the right decision!
| | ETFs | Crypto | Low commission fee | Individual stocks |
| --- | --- | --- | --- | --- |
| DEGIRO | ✓ | ✘ | ✓ | ✓ |
| Saxo | ✓ | ✘ | ✓ | ✓ |
| Etoro | ✓ | ✓ | ✘ | ✓ |
Why do you need brokerage services?
Profitable investment needs the best brokerage services that align with investment goals, learning styles, and educational needs. Especially for new investors, choosing the right broker that fits your style can make a big difference in making a new income stream.
Finding the best broker
Although there is no crystal-clear way to guarantee investment returns, choosing the right investment broker that best fits your needs is a way to make way for success. The following are the things to remember when choosing the best stock broker in Belgium.
Know your needs
Before answering the brokerage ads, it is best to take your time and think about what the ideal investment platform for you is. The answer to this question differs from trader to trader since it is based on investment goals and your experience level as a stock broker.
For a beginner, you should look for the best stock broker platform in Belgium that offers comprehensive glossaries, educational resources, and easy access to support staff. You should choose someone who can teach you to play with your money.
What is best for experienced investors?
If you are an experienced investor, there are chances that you know what you want, whether it is data, research tools, or charting software. In this case, the best thing to do is to figure out your needs and decide based on the type of investment app you want to choose.
Some cases are where third-party data sources or research tools are easy to use with trading applications. If this is the case with you, you should find a simple investing app that allows you to use external tools for making necessary investment decisions.
Narrow the choices
After clearing and figuring out your investment goals and the services you want from your best stock broker in Belgium, it is time to narrow down your choices. Although some brokerage features are more necessary for some investors than others, there are still some things that all reputable brokerages should have. With all the available options, you should check the necessities for narrowing your choices and spotting the best broker in Belgium.
Consider the commissions 
Brokers usually provide a menu of investment options such as:
Options
Stocks
Mutual funds
Exchange-traded funds
Bonds
Some brokers also provide access to cryptocurrencies, Forex, and futures trading. The investment provided by the brokers usually dictates one of two things: whether your investment goals are met and how much you will be paying in commissions. You should consider the commission connected with the preferred investments.
Individual Stocks: Some brokers charge commission fees for purchasing and selling stocks. They do it either per share or per trade. However, the majority of online brokers charge zero commission.
Options: Option trading usually incurs the stock trading commission with a per-contract fee based on the type of investment you choose.
Mutual Funds: some of the best online brokers in Belgium pay a fee when you purchase mutual funds. You can also limit the mutual fund transactional costs or completely avoid them by choosing a broker that offers no-transaction fees for the mutual funds.
Cryptocurrencies: many brokers are now offering cryptocurrencies, but it is essential to understand the risk correlated and the fee structures associated with the trades.
Bonds: you can also purchase bond mutual funds and ETFs without any charges with the help of the no-transaction-fee mutual funds and commissions-free ETFs. Some brokers also charge a fee for purchasing individual bonds with maximum and minimum charges.
Consider the accounting fees
It is necessary to remember that you will not be able to completely avoid the accounting fees. However, there are ways to minimize them. Most brokers charge fees for transferring cash or investment or closing the account. If you are shifting to a new broker, that new firm will reimburse the transfer fees.
As a beginner trader, you should choose someone who can provide free educational resources such as how-to guides, webinars, and many more. And if you want more advanced education, you should see how well broker supports their clients and help them understand the risks of the strategies their clients choose to follow.
Conclusion
Choosing the best stock broker in Belgium takes time, and it is crucial to stay patient since the wrong broker can break your investment and put you at a loss. Take your time exploring different investing apps and deciding based on your experience with different platforms.