Shifting to a new country is a challenging task until you are entirely adept with all details of living, loans, banks, and the lifestyle in the country. From finding a house to finalizing the contract with a decent lender, you must have the knowledge, endurance, and patient.
Although you can contact several lenders in Belgium yet, discovering a professional one is crucial. This is specifically if you are an expat with not much idea on the entire mortgage process. If you are not ready to spend your hard-earned cash on a property, calculating and finalizing how much you can afford to purchase a property is a wise option for you.
To explore more about mortgage calculators Belgium, keep on reading.
---
Mortgage providers in Belgium
So, what are the best mortgage providers in Belgium and which of them offers the best terms and conditions? We have listed below the most frequently used providers in Switzerland .
TIP: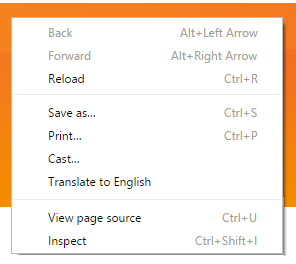 If you land on the website of a mortgage provider company (which is often in Belgian), make a right mouse-click anywhere on the page (this only works with Google Chrome!). A small dropdown menu will appear, and then it will say; "translate this page to English" (or any other language). This will make it better understandable and easier for you to make the right decision.
Be aware that Borrowing money costs money
---
Mortgage and foreigner: how does it work in Belgium?
Belgium is quite an expat-friendly country in continental Europe. Depending on your financial condition, lifestyle, and preferences, you can easily choose a decent property as there is no such constraint for expats in buying property.
Along with professional lenders, renowned banks such as ING Belgium and KBC provide mortgages to Belgium residents. However, the whole payment method and tax can vary depending on your residential position in Belgium as per the rules and conditions.
Remember this before looking for a Mortgage in Belgium
If you want to purchase a property, especially as an expat, you have to be under65 years old although, the ultimate age varies from lenders to lenders. An income certificate is a must if you want to purchase some property in Belgium.
Additionally, you can show your last three months' payment slips, bank details as proof. Before finalizing the deal, you might thoroughly check the terms and conditions between multiple lenders to understand the marketing strategy if you want to get the better and affordable option.
It would be wise to acquire an adequate survey on the property to get assured before borrowing money. The survey has to be done by a reliable mortgage company to get an accurate result.
All about mortgage calculator in Belgium
A mortgage calculator is supposed to help you calculate the total expense in Belgium, comprising every essential factor. Now the question is that what these fundamental factors are? The primary aspects you have to keep in mind before starting the whole process are briefly discussed below.
Full purchase cost
This investment implies the whole expense you are spending for purchasing the property itself. Additionally, it contains the extra costs (10-20%) of all other essential things you need when moving to a new place. This cost varies, depending on the environment, condition of the property, the buyer's requirements, etc.
Down payment
While purchasing a property, you have to pay a certain percentage eof the total purchase cost with your cash. It is known as a down payment. Many Belgium banks allow a minimum of 10% down payment of the full purchasing cost to the expats and foreigners.
Mortgage term
It refers to the number of years you typically get to repay the borrowed money to the lenders. As per the mortgage loan schedule, lenders decide the time of repaying. In Belgium, the time is between ten and thirty years.
In this period, you have to pay back the borrowed money and the interest of your loan. Remember, the longer your mortgage period would be, the lesser amount you have to return each month.
Interest rate
The interest rate fluctuates with the three distinct varieties of mortgages.
Fixed-rate mortgage: The first one is a fixed-rate mortgage in which the interest price remains proportional to the mortgage duration. It means you
Variable-rate mortgage: On the other hand, with variable rate mortgage, the interest rate gets deviated at a fixed duration throughout the mortgage tenure. In this way, you have to pay relatively lesser interest if the mortgage is a long-term one. However, it tends to go up with increased interest rates and decrease rates as well. Unlike other countries, Belgium allows an annual amendment in the variable rate interest policy every five to ten years.
Combined-rate mortgage: Apart from these two types, there is another mortgage as well called combined-rate mortgage. It allows a phenomenal deduction on interest rates extended on other mortgages subjecting to the buyers. This mortgage is also applicable in particular circumstances such as- if a borrower opens a bank account along with the lender, grabs a mortgage cover insurance, etc.
Now that you've seen these three different types of mortgages, taking ultimate verdict is in your hand. Minutely keep an account of your financial stability, other private details, and then only decide what is better for you.
Remember, your decision can influence the interest rate you have commenced. People who are still in doubt, feel free to obtain professional help.
Monthly reimbursements
It is entirely upon you to determine how much you can reimburse every month to repay the borrowed amount. Based on your annual income, the lender sets the repayment options between 30 to 35%. If you choose to pay back a heavy amount each month, your mortgage term will be over soon.
Considering all of these facts, a decent mortgage calculator provides you a detailed estimation of capacity for borrowing money, interest rates, repaying, etc.
Online mortgage calculator
In today's world, you can get your hand into the best online mortgage calculator to make the whole process more susceptible and hassle-free. These online mortgage loan calculators evaluate your affordability and design a repayment schedule as well.
Moreover, speculating on online calculators is entirely your personal choice as the accuracy and applicability of these calculators are not guaranteed. Visiting a professional is recommended if you want personalized finance support and a loan schedule.