Car insurance in Belgium
A car insurance is something every expat or newcomer in Belgium needs. The primary goal of this insurance is to provide financial protection against physical damage/injuries resulting from traffic accidents. The legal regulations differ from region to region in terms of specific vehicle insurances. It is also possible to insure yourself for protection again theft or different sorts of damage to the vehicles (like keying damage etc.) If you recently started working in or around Brussels or Antwerp, you might understand the necessity of good car insurance.
Belgian car insurances are in general more expensive than in other countries since it is not the owner or the driver which is insured, but the whole car. Which means that another person than the owner can drive the car, and it is still insured. However, you would need additional coverage to get compensation for injuries sustained to the driver. This is an important aspect in Belgian law.
Car insurance in Belgium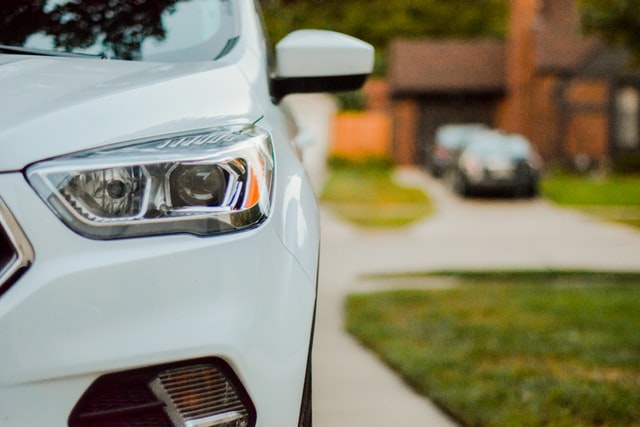 Go directly to:
---
TIP: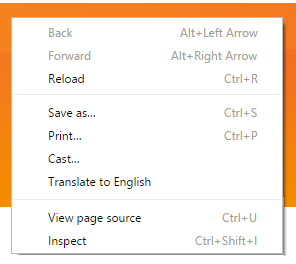 If you land on the website of an Belgian car insurance company (which is often in Dutch or in French), make a right mouse-click anywhere on the page (Only works with Google Chrome!) A small dropdown menu will appear and then it will say; "translate this page to English" (or any other language). This will make it better understandable and easier for you to make the right decision.
---
Comparing car insurances Belgium
There are a lot of Belgian car insurance companies on the market. Companies like Touring Assurances, DVV, Argenta, ING and Corona direct are the most frequently used car insurance companies in Belgium and have a reliable reputation. All Belgian insurance companies offer different coverage's and it can be a time-consuming activity to compare Belgian car insurances. That is why we have listed to the most trusted car insurance companies in Belgium.
* offers different packages or custom coverage.
These Belgian car insurance companies all offer different packages which can vary in price. Are you wondering which car insurance offers you the best and cheapest car insurance? We have listed for you the most reliable car insurance companies below.
---
Types of car insurance coverage in Belgium
In general, there are 3 sorts of coverages for car insurance in Belgium:
1: There is a minimal coverage that is required by law, which is a third-party liability. In Flemish, it is called:' wettelijke aansprakelijkheidsverzekering' and in Walloon it is called;'responsabilité civile'. These liabilities would cover physical damage or death that could be caused to a third person.
2: You can go choose for fully comprehensive coverage, which insures you in case of vandalism, theft, fire or in case of a traffic accident.
3: You could go for third-party liability coverage with additional coverage which you could choose yourself, this could be only coverage for theft for example.
---
DVV insurances

DVV insurances was founded in 1929 which makes it the oldest insurance company in Belgium with a reliable reputation. What does DVV offer that makes them one of the most successful car insurance companies in Belgium? DVV does not offer the cheapest insurance but simply offers a lot of benefits. DVV tows your car away for free to your garage of choice. Moreover, DVV offers up to 30 km over the border, every kind of support which you would need, if your car breaks down. They also offer free taxi service when the car breaks down which means that they will drive you to your home address or another desired location.
When you drive 5 years without damaging the car your no-claims bonus level drops to 0 and your premiums will be low. Suppose your car is damaged; in that case, the DVV consultant will be at your service. They assure personal advice and fast processing of your case file. DVV sends you an offer of your car insurance depending on your personal information, age and brand of the car.
---
Axa Insurance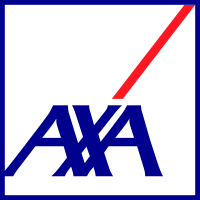 Axa Insurance is a car insurance company that was founded 80 years ago and is well known in Belgium for its good customer service. Axa Insurance has a customer service that can be reached 24/7 which makes it unique in Belgium. What stands out about Axa Insurance is that they offer a cheap car insurance premium combined with good coverage.
Axa Insurance offers 4 different sort of insurances:
1.Third-party liability insurance (most basic) – (Burgerlijke aansprakelijkheid (BA)).
2.Third-party liability insurance + weather damage (Nature protect)
3.Third-party liability insurance + theft + fire + weather damages (Mini-omnium)
4.Third-party liability insurance + theft + windowshield damage + fire & weather damages insurance (Omnium)
No-claim bonusses Belgium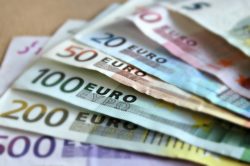 No-claim bonuses are normal in the Belgian car insurance world. In most cases you can bring your no-claim record with you from your previous car insurance company. Not every Belgian car insurance company recognizes your previous no-claim record, but still it would be worth a try! Some do, and therefore it would be a missed chance if you don't try it.
Green insurance card
When you have chosen a car insurance which fits to your needs, you will receive a Green Card from the insurance company. Be aware, you should keep this Green Card on you all the time when you are driving the car, since the police can stop you and demand to see it. Moreover, you will receive a 'accident report', which you should also keep in your car. You should have copies of this form in Dutch, French and English while driving in Belgium; just to be sure that everything will be filled in correctly when the time comes.