Dating sites in Belgium
It can be difficult to meet somebody special in a new country when you just moved. Moving to Belgium was the right decision! All you need is a partner to share this time with. No problem. There are many dating websites in Belgium. Online dating is rapidly growing in Belgium and there are a lot of platforms on the market. Finding the best dating site in Belgium can take up a lot of your time. Almost all dating websites in Belgium offers different kinds of services and deals. There are a lot of free dating websites in Belgium, but you have to be careful because privacy is often not their best aspect. There are however, a couple of Belgian dating websites that are worth your time. With our tips we will ensure that you sign-up for a dating website that fits to your needs.
Dating in Belgium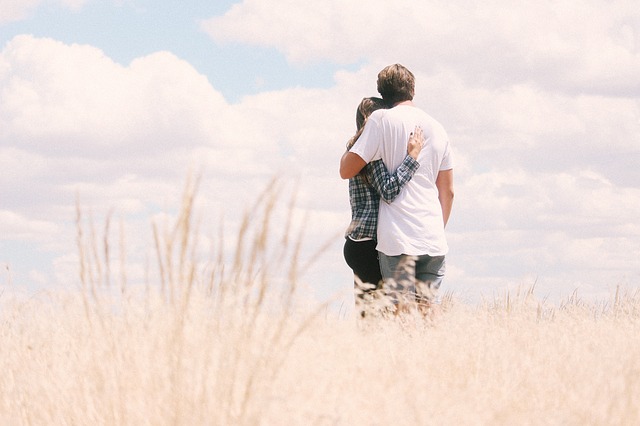 Go directly to:
Overview dating sites in Belgium
All of these dating sites listed above are free of charge when you sign-up. You will have to pay an additional amount if you want to make use of the special features of the websites. You need to take into consideration that it is quite normal to pay a small amount for their service because you want to be dealing with a quality website. There are also websites that offer the whole service for free, but they often use your data for advertising purposes and not for your own good. Most quality websites ensure that there are no fake profiles and that your personal data is safe. Therefore, we would urge you to only apply at quality websites.
---
The best dating sites in Belgium
All of these websites offer special deals and different extras. Comparing all dating sites in Belgium can be time-consuming. Are you curious what the best dating site is in Belgium? We have listed the most reliable dating sites in Belgium below. Belgium dating is from now on possible for everybody!
Parship.be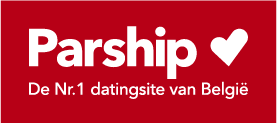 Parship.be is the best dating sites in Belgium when it comes to singles that are looking for an partner 30 years of age or older. Around 76% of the members are well-educated and 85% of their members are 30 +. Parship.be is a fast-growing platform with a lot of international singles which makes it easier to find a good partner. When you enroll on their platform a questionnaire has to be filled out. Parship.be will make partner proposals based on the answers that you give. Of course, it is also possible to scroll on your own through the Parship singles database. The main focus of the platform is to connect singles that are looking for a long-term relationship. If you are looking for Tinder-like platform this wouldn't be the place to start, but this could be the perfect option for you if you are searching for a like-minded single. Are you 30 years or older and looking for a new adventure? Then Parship.be is something for you.
Elitedating.be

EliteDating.be is one of the biggest online dating platforms in Belgium. It primarily focusses on academic singles and singles above 30 years of age. They are well-known within Belgium and have a reliable reputation. Their main advantage point above other sites is that they use an own encryption and therefore guarantee the privacy of their customers. With around 2500 new members every week they are one of the fastest growing online dating websites in Belgium. Around 70% of their members graduated with a bachelor's degree or higher. EliteDating.be focusses on people looking for a relationship. The only disadvantage is that you must pay if you want to write and read unlimited messages. It is however a good platform to start in the Belgian dating world. The sign-up is for free, so why not give it a try?
Be2.be

Be2 is one of the largest online dating platforms in Belgium and expanding rapidly. Their strong points are anonymity and security, which is important in the online dating world. They ask you to do a personality test when you enrol because their algorithm will select singles based on your personal criteria. It is important that this will be filled in honestly and therefore it is very important to store this data in a safe place. Their personality test is unique in the online dating world and they have a large database with singles. This enables Be2 to select very specific singles that fit to your personality. Be2 is a platform for everybody. Be2 is used by a huge community and you can read about success stories on their website. Applying at Be2 is for free!
---
Meet online, but follow up offline
According to a study by Norwegian University of Science and Technology, most users are mostly-just-swiping, and only 50 percent of Tinder users have actually met one or more of their matches. In fact, Timmermans says the number-one reason her respondents cited for why they use the apps was to "pass time." Therefore it is important not to limit yourself to online conversations only.
Research has shown that we are able to build relationships with each other based on online interactions only," says Timmermans. "In fact, online, people have a tendency to share more intimate details than IRL [in real life].
According to: Elizabeth Timmermans, a Belgium-based researcher
---
Belgium dating tips
Once you have chosen a Belgian dating website it is important to be well prepared once you go on a date. There are a lot of profiles on the different dating websites in Belgium and it is therefore important to know which of those profiles would be a good fit. It is important to know beforehand what you want to achieve: do you want a serious relationship, or do you want to date multiple people at the same time? Do you want sex, or do you just want to have a fun time? Be clear about your intentions. However, don't be too straightforward with Belgian people. Use the internet to meet singles for the first time, but invite them as soon as possible for a first date. The more time you spend on the internet chatting to people, the higher the expectations and the disappointment can be. And, most important of all; be yourself.
---
Advantages of online dating in Belgiums
Online dating has existed for a long time but now is the best time to join the platform and get to know the best people in Belgium. With just a few clicks and tips, you can get in touch with people with the same interest. Let us look at the benefits of online dating in Belgium.
With dating platforms, you can maintain several conversations simultaneously without any hassle. You can connect with many people at once and immediately begin talking to people and see whether you connect with them or not on a personal level. If you don't connect with them, you can move on to the next person and connect with them.
Depending on the filtering option, you will get suggestions for those in the preferred location, age, and other factors you ticked. So, finding the right match online will be hassle-free.