Banking in Belgium
It can be difficult to find a Belgian bank that fits your personal needs. There are currently over 145 banks in Belgium and their banking system is highly sophisticated. Belgium is one of the countries that does most of its banking online and only 10% of the transactions are conducted with cash. Belgium is one of the largest banking and financial centers in Europe. Belgian society is very diversified and therefore there are a lot of specialized banks. They offer excellent services to expats – tailor-made to your wishes.
How to open an bank account in Belgium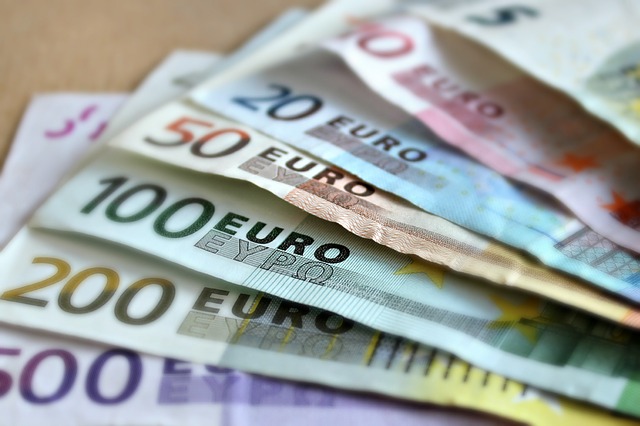 Go directly to:
Overview Belgian banks
Within the banking system in Belgium, there are many payment options available. Are you wondering which international Belgian bank offers the best credit rate? And, which of them offers the clearest contracts and the best conditions? We have listed below the most frequently used and reliable banks in Belgium.
All these Belgian banks offer a different kind of checking accounts, discounts and credit cards. Are you wondering what best bank in Belgium is? We have listed the best banks in Belgium below. All of these banks offer clear contracts for non-Dutch/French speakers and are used by most Belgian inhabitants.
---
The best banks in Belgium
N26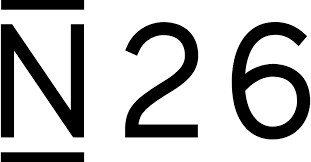 Online banks have become more popular within Europe since they offer good customer service, low fees and high-interest rates. They do not have the overhead costs as normal banks and therefore they can offer more deals. N26 is the bank that is currently used by most expats in Belgium since they offer no international withdrawal fees and no exchange rate fees. Most 'normal banks' in Belgium, will charge you a lot of extra costs. In short, N26 is an excellent bank for international travellers and expats. They currently offer 2 accounts: the regular account and the N26 You account. N26 does not charge for a monthly fee for the regular account. For both accounts, you will receive a Mastercard, which is almost everywhere accepted in Belgium. Take a look on the website of the N26 bank to see their benefits. Everything can be handled online.
---
Bunq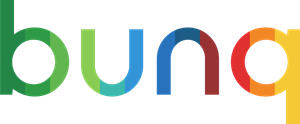 Bunq is the newest NEO bank originated in the Netherlands. The bank has gained popularity across Europe and other parts of the world considering they have a lot to offer to whoever registers with them. An entirely new era of banking by using the bank's mobile app, it also allows you to keep a track of your finances. You can't imagine the amount you would be saving on ATM withdrawals and International transactions. Bunq currently offers 3 packages. Feel free to have a look on their website – it is easy understandable for expats. Opening a Bunq saving account can easily be done on moneyou.be. The entire opening process is 100% online
---
Revolut
If we notice from the beginning, banking and money management were never that easy before. But, after the invention of the much-needed virtual banking sector, the Revolut Bank app, banking has become effortless, enjoyable, and hassle-free. That is why it has gained support and fame from 16 million+ users from all over the world within only 6 years.
What makes Revolut the best digital bank?
Unlike the traditional high street banks, Revolut is a one-tap application that provides massive services to users. From creating a free account to teaching your kids about financing from an early age, everything is now possible with Revolut.
Firstly, open an account with the help of some essential documentation and your photo.
Select a package among Standard (free), Plus (2.99), Premium (6.99), and Metal (12.99) according to your requirement.
Now, order your virtual or physical card. You can also opt for a contactless Visa for international payments.
Open junior accounts for your kids and teach them about finance and savings from an early age.
Get notified about your recent spending instantly.
Set a smarter budget and achieve your money goals quickly.
Invest, sell, and even transfer the latest cryptocurrencies like Bitcoin, Ripple, Ether, etc.
Get your hands on outstanding rewards and cashback.
Earn exclusive interests on your savings.
Manage your investments, accounts, cards with a single tap.
If you are thinking of a holiday soon, Revolut Bank will be the best option for you. So, without wasting time, go download this app and order your card as soon as possible.
---
ING

ING is one of the most widely used banks in Belgium. They offer excellent services, an English website, and good interest rates. The ING bank is one of the largest traditional banks in Belgium. It has offices and ATM's in every large city in Belgium. It does not matter if you are in Brussels, Antwerp or Brugge – you can find an ING branch in every city. ING currently offers an ING Lion Account – which is a free, online and mobile current account. This account enables you to do your daily banking wherever and whenever it suits you. You can make payment and check your balance from your computer, tablet or smartphone. The best thing it is a 100% free current account.
---