Internet providers in Belgium
Most internet providers in Belgium provide a stable connection and good customer service. Comparing Belgium internet providers and their services can be time-consuming. With our wide variety of tips, we will ensure that you will get the internet connection and provider that fits to your needs. It possible to get internet through different sorts of internet connections like; DSL, fibre optic, cable or wireless internet. Most commonly used internet connection is WIFI- which is also sufficient for most 'normal' internet users.
Internet options in Belgium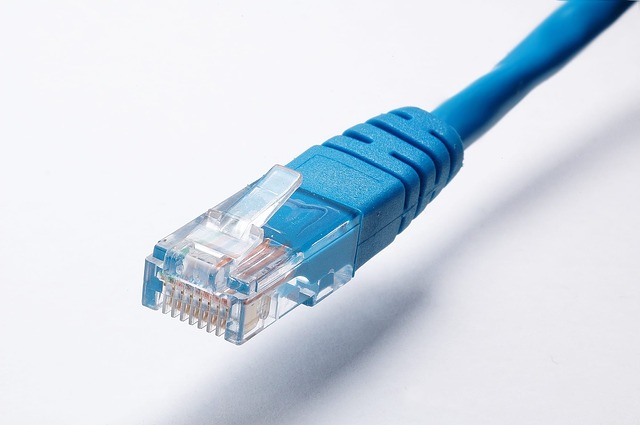 Go directly to:
---
TIP: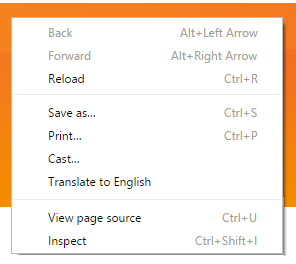 If you land on the website of an internet provider (which is often in Flemish or Walloon), make a right mouse-click anywhere on the page (Only works with Google Chrome!) A small dropdown menu will appear and then it will say; "translate this page to English" (or any other language). This will make it better understandable and easier for you to make the right decision.
---
Overview of Internet providers in Belgium
There are a lot of Belgian Internet service providers in on the market. Companies like Voo, Scarlet, Telenet, Dommel and Proximus are the most frequently used Internet Providers that offer stable connection. We have listed these Internet service providers below with the advantages and disadvantages of each company.
Different internet usage
Not everybody uses the internet in the same way and therefore, not everybody needs the same internet speed and connection. We have divided internet users in 3 groups. Let's see if you can find yourself in one of our categories:
1. The internet surfer: you only use internet for Facebook, Google and email on a general basis, you should have enough with 20 Mbit/s of download speed.
2. The streamer: you are using Spotify, Netflix and Youtube on a regular basis. It would be advisable to get the 60 Mbit/s package.
3. The gamer: you are the gaming type or if you never want slow internet again, you should go for the 100 – 500 Mbit/s packages. However, the 100-500 Mbit/s option can often only be booked of you have glass fiber connection.
The best internet providers in Belgium
Scarlet Internet

Scarlet is the best Internet provider of the cheaper segment in Belgium. Scarlet is currently one of the largest and fast-growing Internet providers in Belgium and can offer a high downloading speed at a relatively low price. When comparing Internet service providers in 2023 Scarlet came out on top. Above all Scarlet offers an English website. Scarlet currently offers cheaper packages for Internet, TV and landline telephone than direct competitors. Especially in recent years, the company has grown rapidly because of its competitive prices in the field of Internet. Scarletoffers 2 interesting Internet deals:
1. Poco: the first Internet subscription is called Poco and is suitable for people who use the Internet for surfing the web and Facebook. The Poco subscription that Scarlet offers consists of 30 Mbit/s of downloading speed. There is a limit however, and you can download up to 50 GB for this Internet speed. When you reach the 50 GB limit, your Internet speed will decrease. If you are a 'lightweight' Internet user, 50 GB should be sufficient for the whole month. This first option only costs 23 euros per month and a one-time installation fee of 50 euro. This is one of the cheapest offers and perfect for you when you use the Internet for surfing the web, for Facebook, or for reading your email.
2. Loco: this is the biggest Internet package Scarlet offers and this could be interesting for you if you are a heavy internet user. This subscription delivers 50 Mbit/s download speed. This Internet subscription costs 35 euros per month and currently no installation fees . When you do not know what kind of Internet user you are, then it would advisable to look at the different types of Internet users at the top of the page. This Internet package is ideal for people who watch Netflix, YouTube or play games on a daily basis.
---
Proximus internet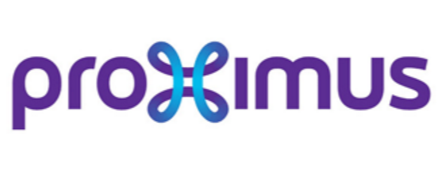 Proximus is currently the best Internet provider in Belgium of the high-end segment. Proximus is a well-known company in Belgium and the flagship of the Proximus group. Proximus currently offers completely different Internet packages at different rates as Scarlet. Proximus offers 2 Internet package options:

1. Start option: as the name already tells you this is good for a lightweight internet user. Proximus offers 100 GB of 50 Mbit/s of downloading speed and when that limit of 100 GB is reached, your Internet speed will go down. They offer this at a competitive rate, but also take into consideration that you must pay a one-time installation fee of 59 euro. This offer currently costs 27,50 euro per month.
2. Maxi option: Do we have to explain anything else? This is the heaviest internet package they offer and if you are a heavy internet user this is an absolute must. They offer unlimited high-speed Internet access which can go up to 100 Mbit/s of downloading speed and uploading speed goes up to 15 Mbit/s which can only be reached under ideal circumstances.
All in all, Proximus offers very fair deals. They offer a somewhat 'limited' choice, which also makes it less hard to choose. Both deals won't disappoint you, since they both offer an affordable rate and stable connection. It is however, important to know what kind of internet user you are. If you are not sure yet what kind of internet user you are, be sure to consider our categories on the top of this page.
---
All-in-one pack
TV Vlaanderen all-in-one pack

Internet, TV and landline telephone connection in one pack? Then you are at the right place at TV Vlaanderen. TV Vlaanderen offers 3 different packs : basic light, basic and basic +. With the basic light, they offer TV connection with 41 channels, basic 68 channels and basic + 97 channels. TV Vlaanderen also makes it easy to book additional options like interactive HD recorders, interactive HD receivers and additional erotic channels. A good thing about TV Vlaanderen is that they give a clear overview of the costs that are involved, and therefore there will be no surprises. This makes it easy to buy or rent a complete set for HDTV. A complete set for HDTV includes everything you need to receive digital satellite TV. The interactive HD receiver allows you to enjoy high definition television with 5 times sharper image and sound.
Proximus all-in-one Pack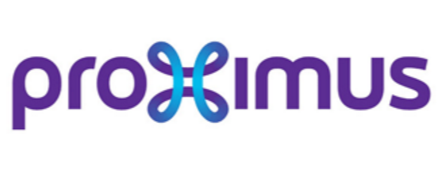 If you already have a HDTV set at home, you could consider buying a Proximus all-in-one pack. Proximus currently offers the Familus pack with discount, giving you the first 6 months a discount of 25 euros a month. With unlimited surfing, you can compose your own TV bundle and call free of charge from your landline at night and on the weekends. In addition, a technician will install everything for free. Please note that after 6 months you must pay the normal price.
---
How to choose the best provider in Belgium
In the world's technically sophisticated and most connected nation, obtaining an internet connection is not difficult. However, since many internet service providers in Belgium offer quick and dependable internet access, you must pick the best of all because you are a newcomer to the country.
When choosing the most acceptable internet in Belgium, you should consider the speed, length of the contract, and cost offered by the various service providers in the nation.
If you don't know Belgian, it may be challenging to comprehend the various contracts. A tariff can have everything you need, but is it reasonably priced and represents quality products at affordable prices? Finding the best tariff at the best value requires doing your research. Most companies will offer a postcode verification function to help you know what you'll be able to access because some connection types aren't accessible everywhere in Belgium.
---
Different internet connections
You can get high speed internet service via ADSL/VDSL, Cable or Fiber connection. It is important to understand the advantages and disadvanteges for each connection in order to make the right choice.
ADSL vs. VDSL
DSL means Digital subscriber line- internet connection is established via an analogue telephone line. This connection uses bandwidth; the frequency that transmits telephone calls. DSL enables you to use this extra bandwidth to connect to the internet. A modem needs to be connected to a computer, the modem then connects to the service provider and the service provider connects you to the Internet. DSL can be used by multiple people users at once.
ADSL
ADSL is a DSL connection that uses regular copper phone lines. Around 24 Mps of downloading speed is standard for a ADSL connection. Downloading speed for a DSL connection is influenced by the distance between your home and the location of the provider and the condition of the copper wires used. You don't need to install any special lines and be sure your router allows WIFI connection when ordering your internet connection. Some routers don't allow WIFI connection, which will mean that you need a cable connected to the router at all times.
VDSL
VDSL is fast and can get up to 60 Mps of downloading speed. VDSL uses normal phone lines, but with greater efficiency and shortens the distance the signal travels. Therefore, VDSL can deliver a higher amount of bandwidth for your internet connection.
Cable internet service
Cable and Fibre internet is upcoming. Cable internet is often hosted by big cable companies and they offer mostly a 3 in 1 package- which means internet, television and telephone. The Internet services are provided through a cable modem which uses the bandwidth from the TV channels. This can differ between 500 Mps up to 1 Gps with a fibre connection.