Compare mobile operators in Belgium
It is always difficult choosing the right mobile provider when you move to another country. Roaming is an option, but on long-term this could become very costly. Luckily, the mobile network in Belgium is excellent and you have plenty of choice when it comes to choosing a mobile operator. There are quite some different mobile operators on the market and it is important to know who is who, and what are the rates of the contract before engaging in this long-term commitment.
Mobile providers Belgium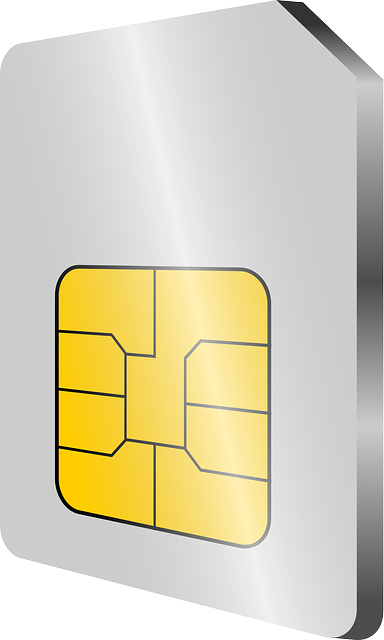 Go directly to: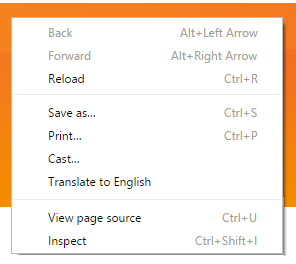 TIP:
when you land on a Belgian website that offers mobile contracts, make a right mouse-click anywhere on the page. A small dropdown menu will appear and then it will say; "translate this page to English" (or any other language). This will make it better understandable and easier for you to make the right decision!
Comparing all Belgian mobile providers can be time-consuming. Are you wondering which mobile operator is used by most Belgian inhabitants or which Belgian operator offers the cheapest deals? We have listed below the most reliable and frequently used mobile operators in Belgian. When you have found the right provider, be sure to buy the mobile subscription online. This is often cheaper than in a store. We have made a distinction between Sim Only contracts and Prepaid SIM cards.
---
List of mobile operators in Belgium
What are the best mobile operators in Belgium? And, which of them offers the best mobile network coverage? We have listed below the most frequently used mobile internet providers in Belgium. We have assessed the mobile operators on 4 criteria:
Do they offer cheap and transparent contracts?
Do offer prepaid SIM cards?
Do they offer SIM only contracts?
Is it possible to terminate the SIM-only contract after 1 year?
---
The best sim only in Belgium
Scarlet

Scarlet is currently one of the best mobile providers in Belgium because it offers big data bundles at a very competitive rate. They currently offer 2 easy understable SIM Only bundles: Red and Hot. The Red Sim only contract contains 0.5 GB data volume, 150 calling minutes and unlimited SMS's. You can enlarge your data bundle by choosing between the 1 GB bundle (total 5 euro per month) and 5 GB bundle (total 10 euro per month). Moreover, if you go for the Hot SM only contract you get unlimted calling minutes, unlimited SMS's and get 3 GB data volume (total 18 euro per month). You can enlarge your databundle with 1 GB for 5 euro, 5 GB for 10 euro and 10 GB for 15 euro. These prices are very competitive for the Belgian market and Scarlet has a good network coverage since it's one of the oldest players on the market. If you are planning to stay 1 year or longer in Belgium, Scarlet would be the perfect mobile provider for you.
Proximus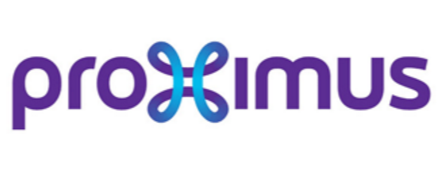 Proximus is a well-known mobile operator in Belgium and one of the oldest operators on the market. Their main advantage is that they have excellent network coverage and 4-G internet in the whole of Belgium. What makes Proximus the most popular operator among expats is that they offer a clear overview of the contract options for non-Dutch or non-French speakers. Moreover, their website is also in English – just switch the language in the top right corner of their website. Proximus is a trustworthy Belgian mobile operator which is used by most Belgian inhabtans. They currently offer 3 clear mobile subscriptions: Small, Medium and Large. In this way you can always find an subscription that fits to your needs. Be sure to order one of these subscriptions online, this is often cheaper than in the store. They will deliver the SIM card at your home address – you don't even have to get out of your chair!
---
Prepaid SIM Card in Belgium
If you are planning to stay a year or longer in Belgium, it would be smart to acquire a contract. The longer your contract, the less you must pay and the better the contract conditions in will be. When you are staying short-term it would be advisable to get a prepaid SIM card since you don't need a long-term contract. We have compared all mobile operators in Belgium and have listed the best mobile operators in Belgium for you below. We have only selected the Belgian mobile operators that offer transparent contract (abonnement in Belgian) to expats and foreigners.
Roaming in Belgium
The EU introduced in 2017 new rules for roaming within the EU. The new rule is called "roam like at home", which means that when you use your mobile phone outside of your home country (within the EU) – you don't have to pay any additional roaming charges! This is great news and this rule is intended for people who visit a country for a holiday. It is not meant to be used for permanent roaming. We strongly advice against roaming for a longer period in Belgium. You can get a big fine if you get caught or you must pay the roaming charges.
---
Why opt for a sim only in Belgium?
SIM-only mobile plans are quickly rising to the top of the list of choices for both consumers and companies. In addition, SIM-only plans frequently cost substantially less than conventional mobile phone contracts, including the device's price in several locations, including Belgium. As a result, switching to a SIM-only mobile service might result in significant financial savings if you currently possess a mobile phone or are willing to buy one separately.
A SIM-only cellphone is ideal because life may be unexpected, and SIM-only plans can be extremely brief. Moreover, it's so flexible that you can even find SIM-only contracts with durations as little as 30 days on a rotating month-by-month cycle, giving you a choice to renew it each month. Sim-only plans offer you the best options for a family getaway or just moving into the country.
---
I've found a SIM-only deal with another network. What do I do next?
The next step is to ensure that your new network provider supports your current phone. This shouldn't be an issue if you have an unlocked phone. However, if your phone is locked to a specific network, you must contact it and request an unlock code. Once you have confirmed that your phone is compatible with the new network, you can purchase your SIM-only deal.
---
Once you have arranged mobile subscription, it is time to arrange your internet subscription, your car insurance or your health insurance. If you already arranged all those issues, then it's time to enjoy your time in Belgium!