The mobile network in Belgium is excellent and you have plenty of choice when it comes to choosing a mobile operator. It is always difficult choosing the right mobile provider when you move to another country. Roaming is an option, but on long-term this could become very costly. It is important before engaging in a long-term contract to know if you need a SIM Only contract or you also need a new phone. Therefore, you need to know if your current phone is locked' or 'unlocked'. Most mobile phones are 'unlocked' which means you can easily switch to another carrier. If you want to know if your phone is locked or not, just put someone else's SIM card in. If you can connect to the mobile operator, your phone is unlocked and you can get a SIM Only contract (abonnement in Belgian). There are quite some different mobile operators on the market and it is important to know who is who, and what are the rates of the contract before engaging in this long-term commitment.
If you are planning to stay a year or longer in Belgium, it would be smart to acquire a contract. The longer your contract, the less you must pay and the better the contract conditions in will be. When you are staying short-term it would be advisable to get a prepaid SIM card since you don't need a long-term contract. We have compared all mobile operators in Belgium and have listed the best mobile operators in Belgium for you below. We have only selected the Belgian mobile operators that offer transparent contract to expats and foreigners.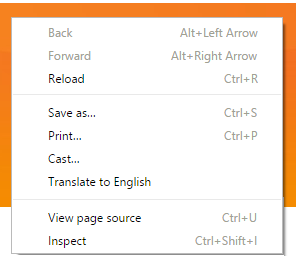 TIP: when you land on a Belgian website that offers mobile contracts, make a right mouse-click anywhere on the page. A small dropdown menu will appear and then it will say; "translate this page to English" (or any other language). This will make it better understandable and easier for you to make the right decision!
---
List of mobile operators in Belgium
What are the best mobile operators in Belgium? And, which of them offers the best mobile network coverage? We have listed below the most frequently used mobile internet providers in Belgium. We have assessed the mobile operators on 4 criteria:
1. Do they offer cheap and transparent contracts?
2. Do offer prepaid SIM cards?
3. Do they offer SIM only contracts?
4. Is it possible to terminate the SIM only contract after 1 year?
---
Best SIM Only contract in Belgium

Scarlet is currently one of the best mobile providers in Belgium because it offers big data bundles for very competitive prices. They currently offer 3 sorts of SIM Only bundles: Red, Hot and Chili. The Red Sim only contract contains 150 calling minutes and 1000 SMS's. You can choose between the 0,5 GB bundle (total 8 euro per month) and 1,5 GB bundle (total 13 euro per month). Moreover, if you go for the Hot SM only contract you get 500 calling minutes, 2000 SMS's and you can choose between 2 GB of data volume (total 18 euro per month) and 3 GB data volume (total 23 euro per month). Last but not least, Scarlet also offers the Chili contract for big data users – if you are frequently on your phone for business, this could be something for you. Chili offers 1000 calling minutes, 5000 SMS's and you can choose between 4 GB of data (total 28 euro per month) and 5 GB per month (total 33 euro per month). These prices are very competitive for the Belgian market and Scarlet has a good network coverage since it's one of the oldest players on the market. If you are planning to stay 1 year or longer in Belgium, Scarlet would be the perfect mobile provider for you.
Best prepaid SIM card in Belgium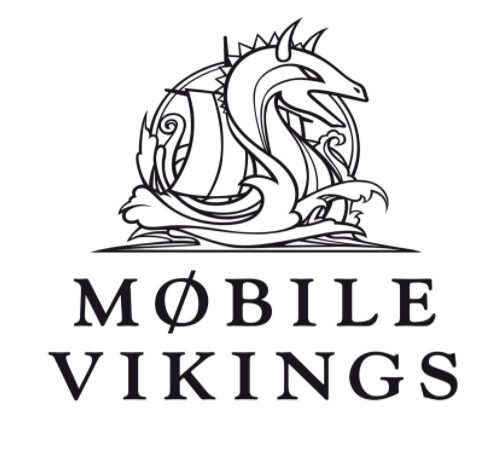 Mobile Vikings currently offers the best prepaid SIM card in Belgium. You can easily select the kind of prepaid card you want to have on their website. They make a distinction between prepaid users that call a lot and prepaid users who use their mobile phone mostly to surf the web. They offer very competitive prices and are well known in Belgium for their excellent customer service. If you are planning on staying less than 1 year in Belgium,
Mobile Vikings would be a good choice for you.